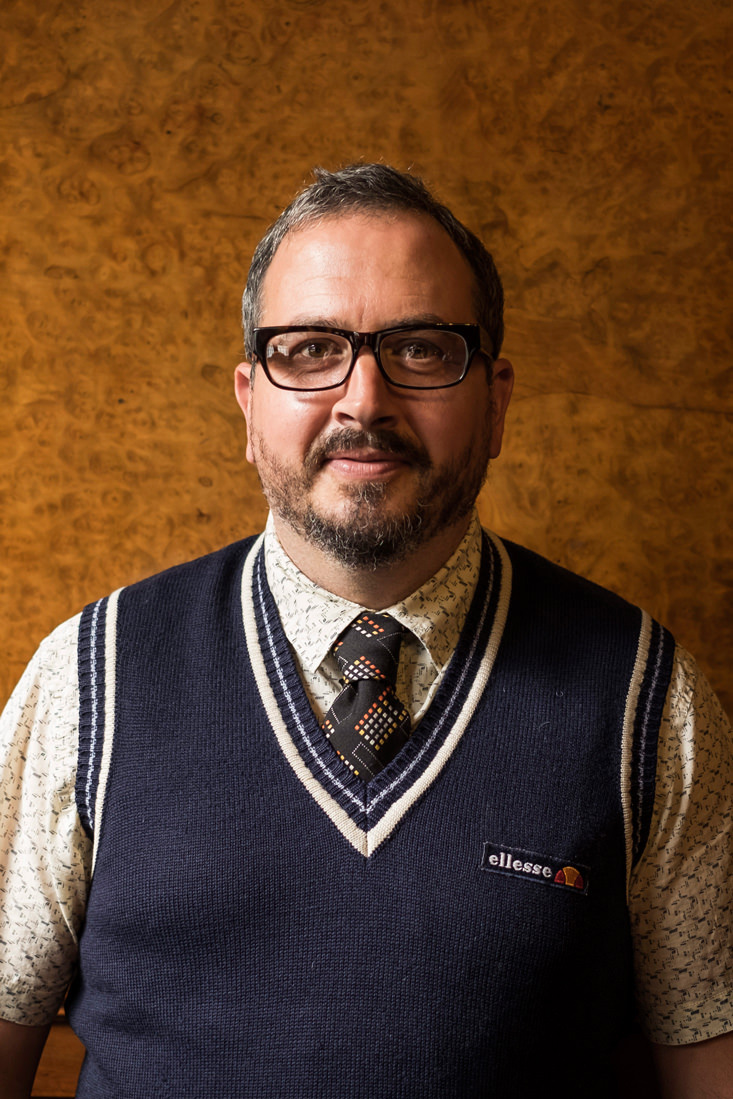 Gary Edward Jones
Producer and Performer
Gary Edward Jones is a singer/songwriter, performer and producer born in Liverpool and based in North Wales. Inspired by everyone from Ella Fitzgerald to The Beatles, Gary began playing the guitar aged 11.

His first band, "Day Without Rain", would play at the iconic Mean Fiddler and The Rock Garden in Covent Garden.

As a solo artist, Gary Edward Jones would release his debut album "The Cabinet Maker" in 2014 at a sold-out show at St. Georges Hall, Liverpool. It went to number 1 on Radio Caroline's album countdown chart, receiving airplay worldwide. Supporting the album, Gary would share the stage with artists like Amy Wadge, Connie Lush, David Starr (collaborator of John Oates, of Hall & Oates), Tom Baxter and Lucy Ward, building himself both a loyal fanbase. He would perform at many notable venues, including Palms Hotel Acoustic Asylum in Las Vegas, USA.

In 2017, Gary Edward Jones would create his first-ever production company, Something About Productions, and star in his debut theatre show, "Something About Simon – The Paul Simon Story". Something About Simon continues to enjoy success, touring across the UK and around the world. The show would perform 25 consecutive dates at the world-renowned Edinburgh Fringe Festival and spend two weeks off-Broadway in New York City, USA.

Gary would appear on a 2019 special episode of the BBC Radio 4 show "Soul Music" to celebrate the iconic Simon and Garfunkel track "The Boxer." In 2021, Gary would serve as a producer on Something About Productions next show, "Something About George – The George Harrison Story", which launched at two sold-out shows at St Luke's Bombed-Out Church in Liverpool.

Gary Edward Jones has more than a few famous fans. Iconic songwriter David Crosby (Crosby, Stills & Nash) once tweeted his support and folk duo Spires & Bowden described him as "soulful folk". Singer/Songwriter Tom Baxter also described Gary's music as "vast American horizons under a blanket of a starlit night" and went on to claim, "Gary Edward Jones will soothe the soul."

Gary is now looking towards his future as a producer and solo artist, with his next much-anticipated solo album in production. Gary Edward Jones is available for live dates throughout 2022, as an acoustic solo artist or with his fabulous band.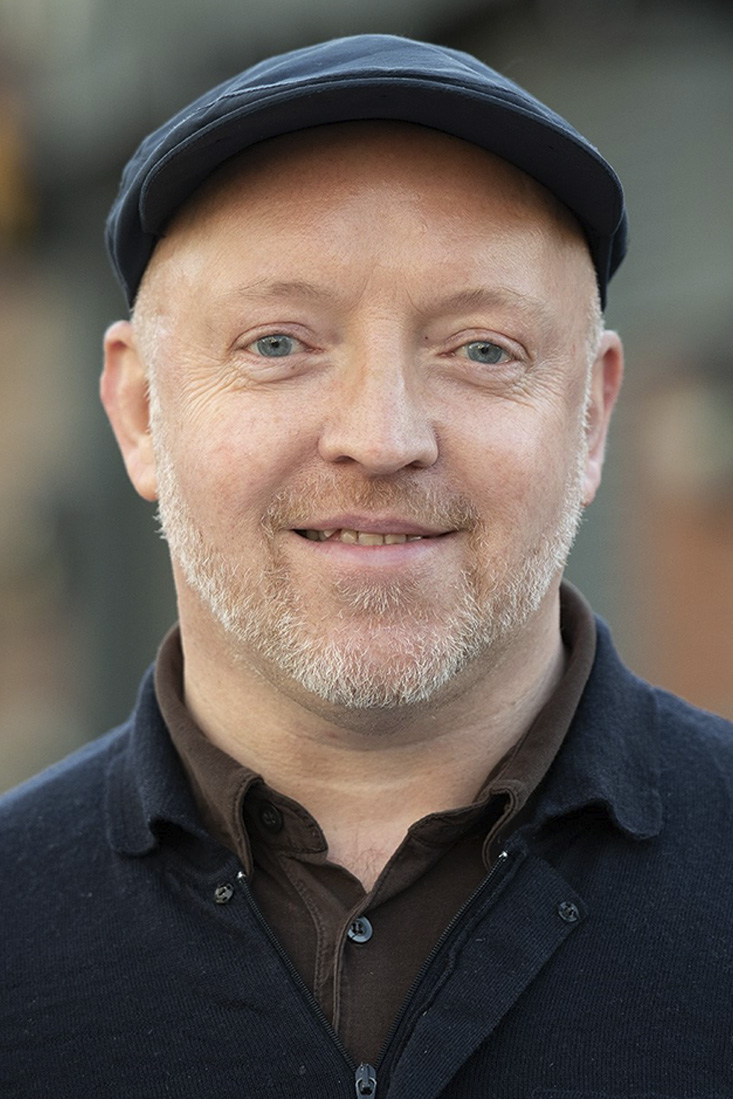 Bill ElmsProducer and Communications Director

Bill Elms has worked in the theatre industry both locally and nationally for over 30 years, including 20 years working with the UK's biggest theatre companies in ticketing and marketing positions.

In 2008, Bill set up a Marketing and PR Company based in Liverpool city centre. Bill Elms Associates Ltd has grown from strength to strength into the region's premier communications company specialising in the arts, live entertainment, and ticketed events, successfully managing the marketing and PR for many high-profile events, festivals and venues.

Clients include (past and present) ATG Theatres (Manchester, Liverpool, Edinburgh and Milton Keynes), The Lowry, Storyhouse Chester, Epstein Theatre, Capstone Theatre, St Helens Theatre Royal, Hope Mill Theatre, Liverpool Carnival Company, Liverpool City Council, Liverpool Pride, DaDaFest, Liverpool Arab Arts Festival, Physical Fest, Winter Wonderland Manchester, St George's Hall, Tmesis Theatre, Qdos Entertainments and Scarborough Open Air Theatre to name but a few. National tours have also included Let It Be and Lord of the Dance.

Bill Elms has also successfully entered the world of theatre producing with a growing portfolio of high-profile productions, collaborating with artists, directors, producers and theatre companies.
Bill has co-produced successful productions of Epstein: The Man Who Made The Beatles, Jerry Springer - The Opera, Something About Simon, Twopence to Cross the Mersey, By The Waters Of Liverpool, Lennon's Banjo, The Ruby Slippers, Blood Runs Deep, Music Of The Night, Hurrah! For The Pirate King. Concert performances have included musical compositions of Frankenstein and Ghost Stories: A Night Opera, composed by Neil Campbell.
Bill is a director of Epstein Entertainments Ltd, Pulse Records Ltd, Northern Ricochet Ltd, Break A Leg Productions Ltd, Something About Productions Ltd and is Associate Producer with Regal Entertainments Ltd (touring).
Bill also has also set-up his own theatre company Bill Elms Productions Ltd which is currently touring Swan Song by Jonathan Harvey and Judy & Liza Musical. A new production of Masquerade is also coming out in the Autumn.
He also created and is artistic director of the award-winning, Liverpool Theatre Festival which he aims to become an annual event with two strands, one being a weeklong festival of new work.
www.billelms.com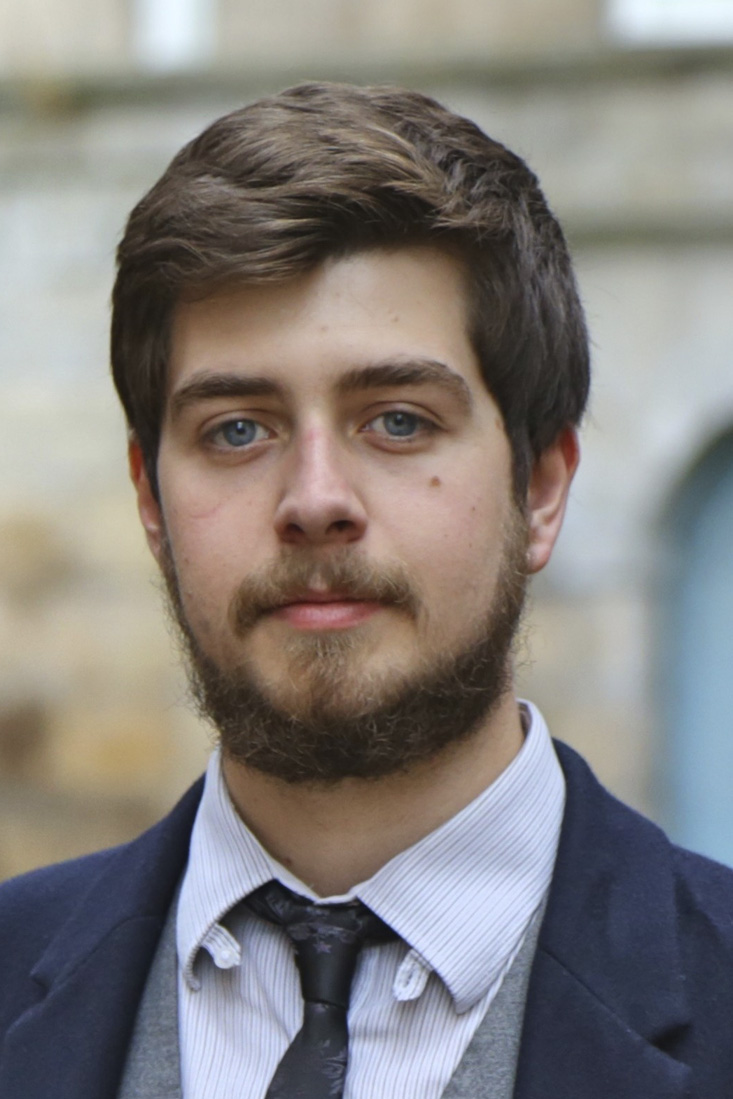 Jon FellowesProducer and Musical Director

Jon Fellowes is a Northwest-based musician, producer, writer, and music journalist.

After graduating with a Bachelor of the Arts degree in Popular Music Performance from the University of Chester in 2014, he spent many years working as a professional musician. His notable credits include performing alongside Peter "Wolfman" Wolfe (writer of #7 charting hit "For Lovers"), recording with Herman's Hermits founding member Keith Hopwood and working alongside Pete Thomas (drummer for Elvis Costello, Bonnie Rait and Sheryl Crow). As well as playing live across the UK, he has toured internationally in countries like Brazil and recorded in the south of France.

As a journalist, Jon has contributed to many different publications, including Manchester Evening News, Liverpool Echo, Bristol Live, My London, Birmingham Live, and Wales Online, writing on subjects like politics, music, culture and film/TV.

He has also worked in music education at several establishments, including charity-ran music projects and universities, and as a Content Creator/Press Liaison for the entertainment directory service Last Minute Musicians.

As a co-producer with Something About Productions, Jon co-wrote the script for the company's first show, "Something About Simon – The Paul Simon Story", and joined the production in touring across the UK, as well as for performances at the Edinburgh Fringe Festival and off-Broadway in New York City, USA. He went on to write the script for the company's follow-up show, "Something About George – The George Harrison Story", which is due to tour later this year.

--
Music: www.jonfellowesmusic.com
Words: www.jonathonswords.com

Something About Productions Limited
is registered in England and Wales.
Registered Address: 103 Bradley House, Radcliffe Moor Road, Bolton, BL2 6RT. Company Number: 11044549.